DEMAND PROSECUTION of OPD Officer MIGUEL MASSO!
The letter to Attorney General Kamala Harris can be read at:
http://justice4alanblueford.org/2013/03/04/letter-to-attorney-general-kamala-harris/
.
Alan Blueford's Mother.
Dan Siegel (Attorney)
The Brother from Baltimore.
Raheim Brown's Brother with a heart breaking speech.
Mario Romero's Mother and Sister
Alan Blueford's Mother and Father
'
Ghetto Prophet (GP) speaking out at J4AB event. Hours later he is arrested at his home. Details: http://www.indybay.org/newsitems/2013/03/07/18733283.php
Peaceful protesters forcefully pushed down the stairs by some stupid cops (Alameda County Sheriffs). Idiots.
The cops will never gain trust from the community. Those idiots don't have brains. They could just let the protesters have their speech in peace and wait. Stupid asholes. Their tactics of intimidation included a K9 Unit right on the spot, hurting protesters, and later on arresting GP at his home. That is not free speech, that is POLICE STATE! And, it has to change!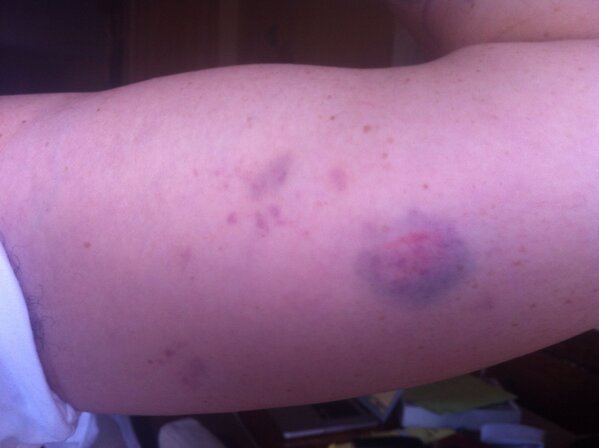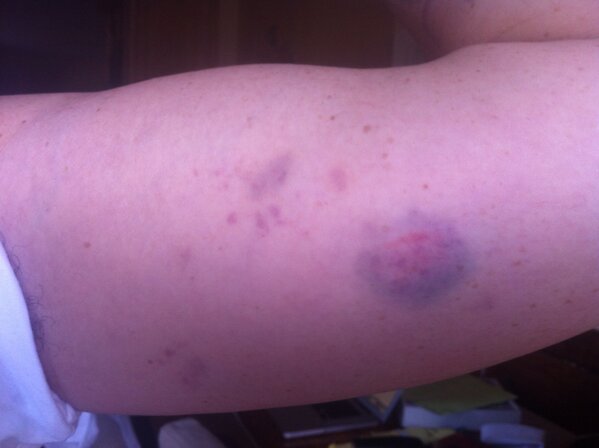 "I am very angry & in a bit of physical pain after several Alameda Sheriffs treated me very roughly for doing a peaceful act of civil disobedience while we were all at the DA's office at the Alameda courthouse today–we were reading this letter (below) when the Alameda Sheriffs freaked out and were 'forceful'………I am home now and was starting to wallow in self pity…" "I got a bruise or two"~Mollie Costello. (Attacking officer: Alameda County Sheriff Officer McBride)(Photo Credit: unknown photographer)
.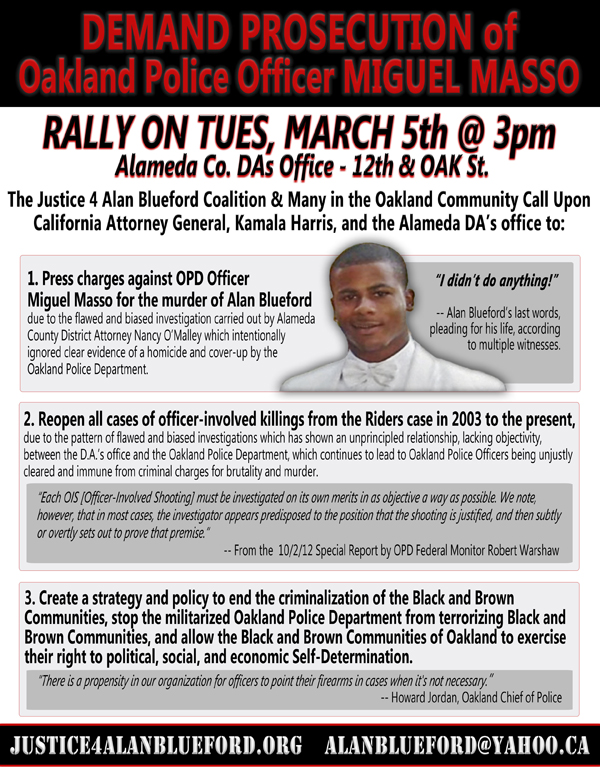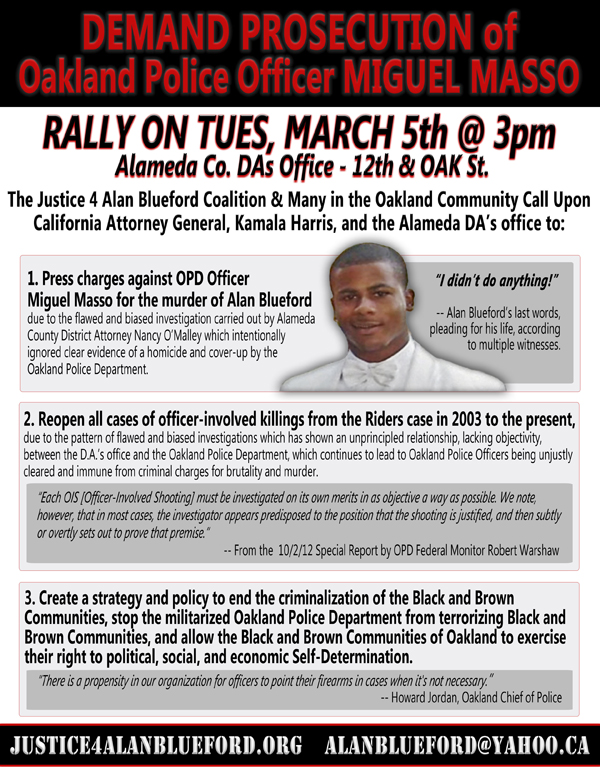 The letter to Attorney General Kamala Harris can be read at:
http://justice4alanblueford.org/2013/03/04/letter-to-attorney-general-kamala-harris/
47469