The Justice 4 Alan Blueford coalition (JAB) is asking people to come to City Hall Tuesday Oct. 2nd at 5:30pm to support the Blueford family and JAB in their demands for answers, accountability, and justice from city council; and now we also need to demand access as they are trying to limit/deny our right to attend city council meetings.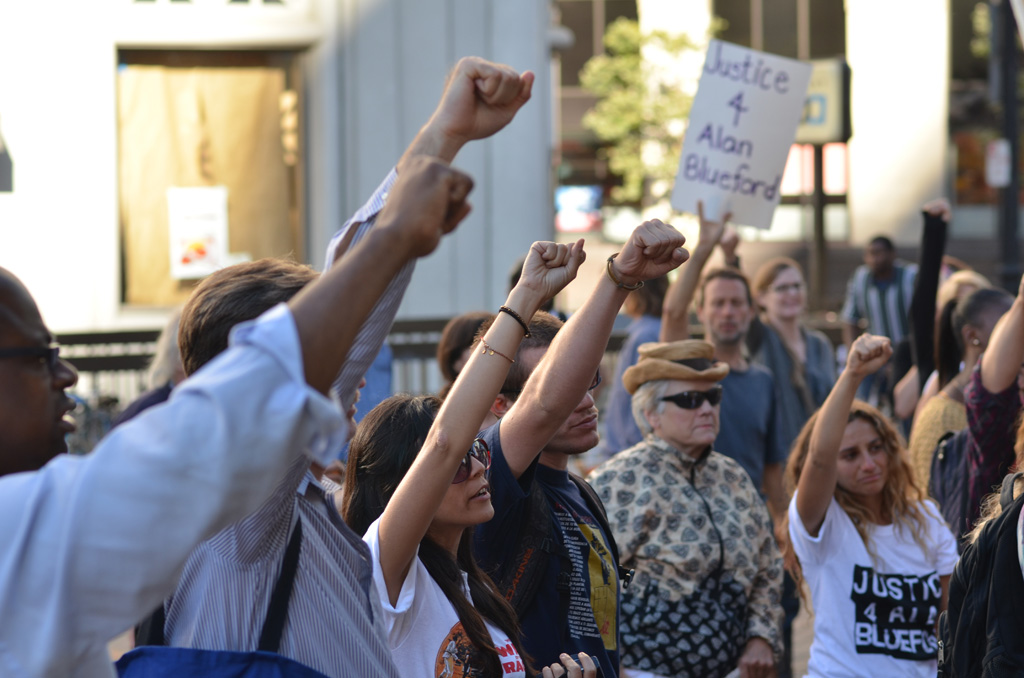 The more people who show up at City Hall, the more support and strength the Blueford's, JAB, and the entire community will have facing the repressive, dysfunctional, and corrupt entity that comprises City Council, OPD, and the entire leadership structure in Oakland.
There will be a march lead by the Interfaith community meeting at the DA's office on 1225 Fallon at 4:30pm on Oct. 2nd and marching to City Hall to arrive in time for the City Council meeting.
There will also be JAB t-shirts available for free for about 150 people attending the City Council meeting.
41348