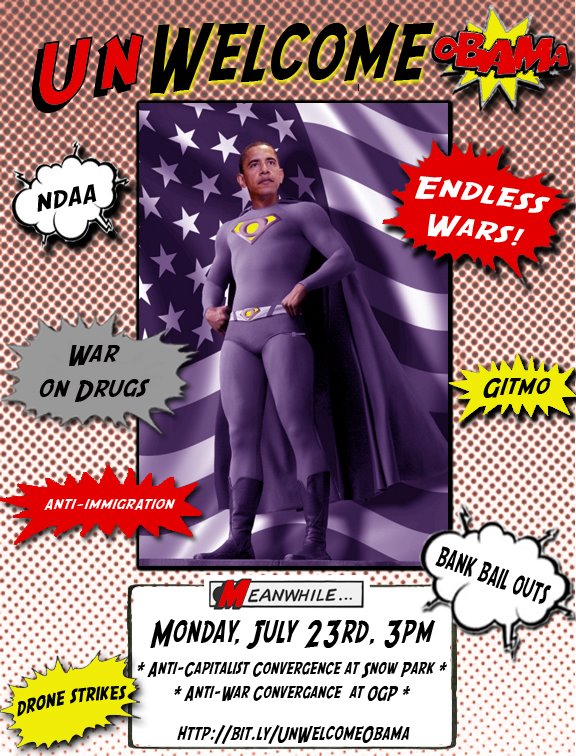 On Monday, July 23, at 3:30-4:00, there will be a rally at Oscar Grant Plaza and then a march to the Fox Theater where Obama's fundraiser is planned.
This action is supported by Code Pink, Bradley Manning supporters and many other fine groups.
I was surprised not to see it on the OO calendar. Anyway, I plan to be there and I hope to see you too.
36528