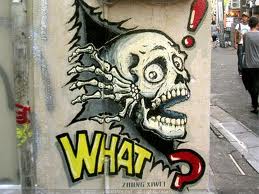 Hello to you all, this is an insightful
message as to whats going on within occupy oakland. It has turned into our own
pathetic version of "Lord of the Flies"! When I say our I dont mean the
poc/qpoc, I mean the collective body as a whole. GA meetings are improperly
facilitated by individuals with strong and confident drive but someone forgot to
install the steering wheel….? Our camp turns into a horror story at night that
usually has a sad ending. Security has no clue of what they are doing! Who cant
do a copwatch….? It takes patience and trained skill to deal with the mental
health, social economic, racial and just plain stupid people issues that we have
to deal with. Im sore burned out over all the posturing and long winded
politics. This opinion is coming from a person who has sponged up all of the
camps exploits from a media point of view as well as an intellectual one. I ask
the people of color one simple question about another person of color in our
camp. Who is Kailee, you know the bald brother who rages a lot; what do you know
about him and lets see who can answer from just being organic.
UHURU and by the way, my name is Khalid Shakur and I'm disgusted
but not giving up!!!!!! solidarity!!!!!!!!!!!!
565