Calendar
9896
Oct
27
Sat
Waffles & Zapatismo

@ Omni Commons
Oct 27 @ 10:00 am – 1:00 pm
Waffles & Zapatismo is a free space for learning about and discussing the history, ideas, values and practices of the Zapatista National Liberation Army, EZLN or Zapatistas. We serve waffles at the start of the class to those who want them.
65047
Nov
10
Sat
'Doughnut Economics' Reading Group – 1st Meeting

@ Omni Commons
Nov 10 @ 4:00 pm – 5:30 pm
Doughnut Economics Reading Group starts Nov 10th
Creating a world with neither human suffering nor planetary peril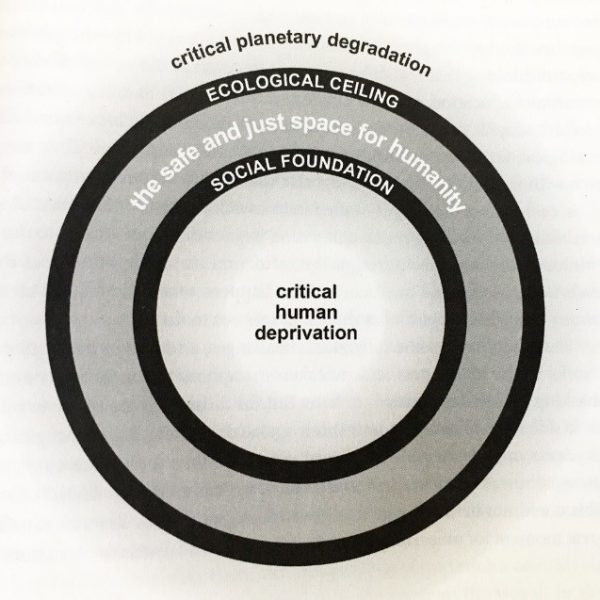 Doughnut Economics: 7 ways to think like a 21st century economist
By Kate Raworth Chelsea Green Publishing (2017)
The capitalist economic system defines every aspect of our lives: the schooling and medical care we get, where we live, and how we sustain ourselves. The system works for a lucky few and exploits everyone else. And it's a real threat to the survival of our species (and many others) on this planet.
We know the system needs to change—but we can't change what we don't understand. We have to know what we're talking about.
Kate Raworth's Doughnut Economics lays out traditional economic theory—still taught as gospel at all the major temples of capitalism—with clarity, authority, lots of graphics, and quite a bit of humor. She exposes the flawed models and persistent myths that keep the system in place. Even more importantly, she presents seven big, basic ideas with which to begin creating the world we want to see. We can indeed build an economy in the "doughnut"—meeting the needs of all while maintaining the biospheres that support us.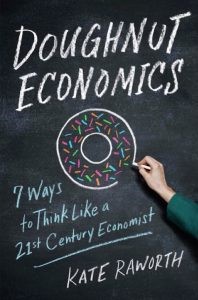 All of us need to read this book. We've all grown up in this deeply unfair and absurd system; seeing it clearly and getting free of it require a group effort.
So we at Strike Debt Bay Area are sponsoring a group discussion of Doughnut Economics. We're thinking of seven meetings so we can talk about one chapter per meeting. Please join us!
First meeting:
4:00 – 5:15pm, Saturday, November 10th
Omni Commons, 4799 Shattuck Avenue, Oakland
Bring the book (available at your favorite online bookseller and in select local bookstores) and/or your thoughts on the first chapter (available online – http://tinyurl.com/ycysqtde 'Look Inside').
https://www.kateraworth.com/doughnut/
65199
Nov
17
Sat
SOLAR SIMPLIFIED

@ Ecology Center
Nov 17 @ 11:30 am – 1:30 pm
Are you thinking about going solar – tapping the sun for your energy needs? But you have so many questions, you don't know where to start? Solar Simplified will provide a strong foundation for your decision-making. Solar is more accessible and affordable than ever, and the industry is rapidly changing. Solar expert Doug McKenzie will discuss the latest solar products, rebates, and technologies, plus the factors that are advancing or limiting the future of solar in the US. Presentation followed by Q&A, so bring your questions!
Topics include:
Why: The environmental and financial benefits of solar
What: How a PV system works, and the latest technology
Solar Financing: Owning versus leasing, low-income options, rebates
Other Considerations: Contractors, home selling, policies, Community Choice energy
Getting Off Gas: Batteries, electric cars, electric appliances
Jobs: The growth of solar in CA, US, the world, and how to get a foot in the door
Doug McKenzie retired early from HP after almost 20 years in software development and customer support. Before HP, he received a degree in Applied Math from UC Berkeley. After HP, he is living his dreams as a solar educator and consultant and as a career coach helping people through career transitions. He's the East Bay development manager for non-profit solar installer SunWork.org and is on the Board of NorCal Solar. Doug lives in Berkeley and drives an electric car powered by rooftop solar.
65193