[Note: this message originally was meant to be for my FB friends]
Dear Human Beings please read this.
SHORT VERSION:
Please call John Sheldon Executive Director at Morgan Stanley Bank in San Francisco 415.576.2083 and tell him/them you want Jodie Randolph to stay in her house at 1624 Foley Street in Alameda, and want Morgan Stanley to accept her re-purchase offer on the terms she can afford.
Questions: Foreclosure@occupyoakland.org  or Brooke: 510.388.4483.
LONG/MORE DETAILS VERSION:
I am writing you from Jodie's home living room and I ask you to be part of helping her, she needs help.
It was a few weeks ago that I happened to be in an Occupy Oakland Foreclosure Defense Group meeting when I met Jodie.  Jodie, a 60+ years old lady, came to Occupy Oakland seeking for help after the same lawyer that she had paid was not able to help her, but ironically suggested her to come to OOFDG instead.
Jodie is fighting two battles simultaneously. One is colon cancer, and the other one is a foreclosure case against Morgan Stanley Bank.  The situation is…
2012/11/012 4:20pm someone just knocked at the door. It was a very fragile looking lady of about 80 years old checking on her neighbor, Jodie. She introducing herself and telling us what she had done the night before w some fliers, and also asking for more to distribute.  This lady, Pat, is a hero, inspiriting experience I just had. Her presence at the door and intention and action made another fusing reason why I occupy.
Now that Pat came to the door I am not even sure what to write… I wish you all were in my mind, heart, and living this experience so you would need no more words and just call the number above.
So… I will cut the writing here and instead if interested check these two following links:
1- The video of Pat at the door: http://youtu.be/j5-tFcf49CM
2- The link to the Occupy Oakland Foreclosure Defense Group to learn more about Jodie's case and why you should help: http://foreclosuredefensegroup.wordpress.com
Thank you for reading this and I hope you call. Calling cost you almost nothing, but the positive effect is tremendous. Please do.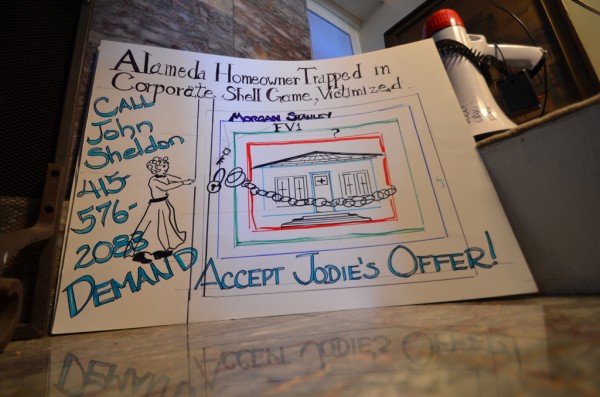 .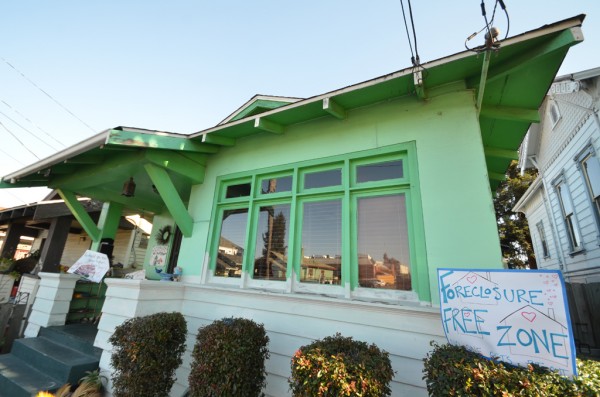 .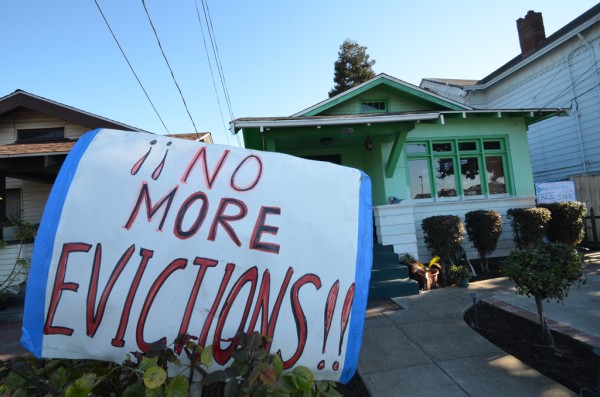 .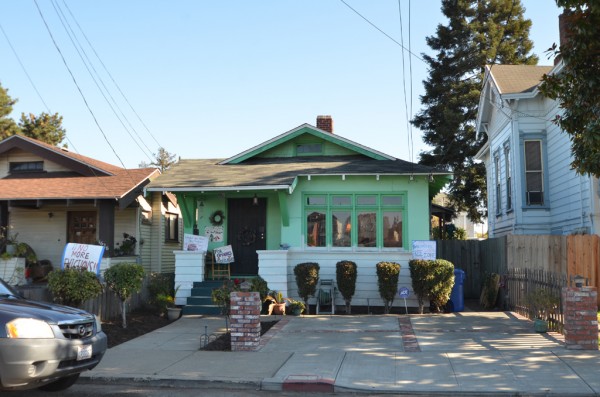 .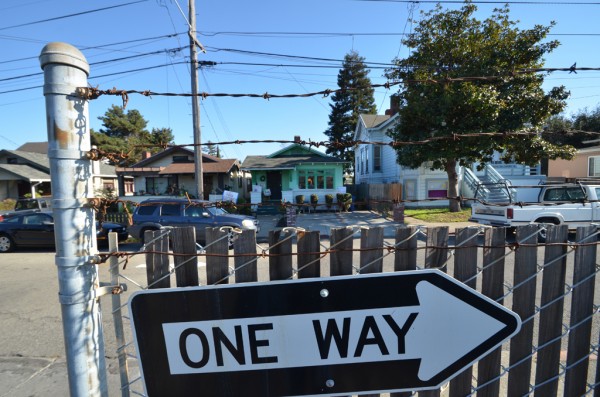 MORGAN STANLEY BANK, there is ONLY ONE WAY, ACCEPT JODIE'S OFFER!
Your greediness is destroying human lives.
.
44315