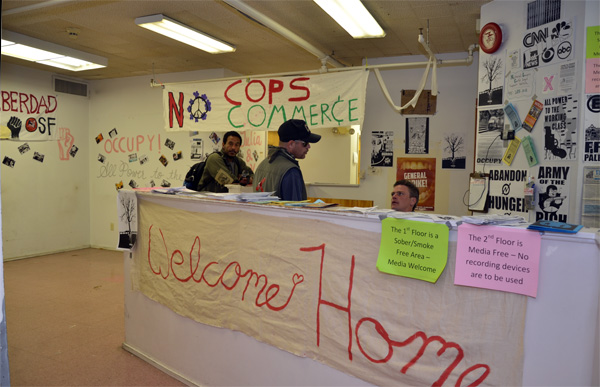 The San Francisco Commune was opened today after a large march through downtown San Francisco. The SF Commune has been asked to provide an autonomous headquarters for the Occupy SF movement. There is space for food preparation and distribution, bedrooms for housing, event rooms for General Assemblies, and art projects, classrooms, and space for medical services. The SF Commune will be a social center of our making.
The Archdiocese of San Francisco and its subsidiary, Real Property Support Corporation, have kept this space vacant for 5 years, while those of us seeking shelter are forced to sleep outside.
We are occupying this space indefinitely and need everybody's help! We need people to spend the night, bring food and supplies, participate in the General Assemblies, and help us set up activities in the space.
Come by and help out! Tell your friends!
Long live the SF Commune!
Photo by Daniel Arauz.
25903