Last week's event was a big success, so we're doing it again.  Come hang out with the people Occupying outside of Staples, advocating the Staples boycott.  Expect great music and great conversation, and postcards to US mail to Staples telling them why you are boycotting.  Maybe food too!
The US Postal Service has contracted out Post Offices to Staples stores, replacing living wage Postal Union jobs with min wage non-union Staples employees.
Let's keep the pressure on and make sure students back at UC Berkeley and buying supplies know why they shouldn't be purchasing stuff at Staples.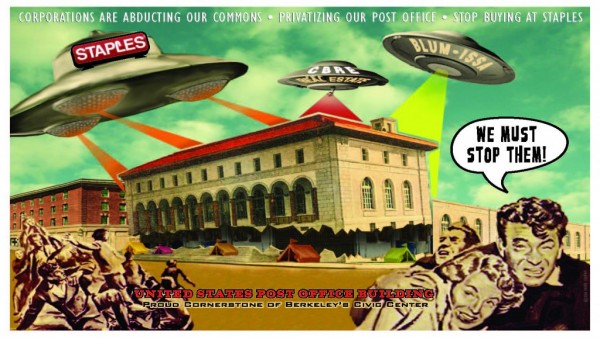 56498