The City Council is considering whether to appropriate $2 million to implement phase 2 of the systems enhancements and integration of the Domain Awareness Center (
DAC
). The DAC is a central aggregator for video feeds & real-time data from a number of sources including closed circuit surveillance cameras both private and public, cameras & sensors on buses and BART, as well as at the Port, the Oakland Unified School District, the County Coliseum & Oracle Arena, to say nothing of traffic cameras and CalTrans sources.  This spy center will also monitor license plate readers, image recognition technology, and follow Twitter feeds, and as technology progresses, most likely other forms of electronic surveillance. This will give the city the ability to monitor its citizens' movements in real time, as well as to archive that data for later processing and sharing with other government agencies like the NSA, FBI & CIA.
 The City has failed to provide guidelines for how the data would be used, how long it will be retained, and the
Electronic Frontier Foundation
has concluded that "There's no indication [that] they've considered any privacy or civil liberties issue(s) in the first place." Given the Oakland Police Departments record of violating its citizens' civil liberties we should oppose giving it even more power to track and target the people of Oakland.
Please show up at the City Council meeting at 6:30 PM, July 3oth on the third floor of City Hall, 1 Frank H. Ogawa Plaza, Oakland and tell the City Council what YOU think.
Fill out a speaker card on Agenda item 35 so you can let your voice be heard at the City Council meeting.
http://www2.oaklandnet.com/Government/o/CityClerk/s/SpeakerCard/SpeakerCard/OAK032373
Read more here.
http://occupyoakland.org/2013/07/stop-the-oakland-dac-surveillance-city-speak-out-at-city-council-tuesday-july-30/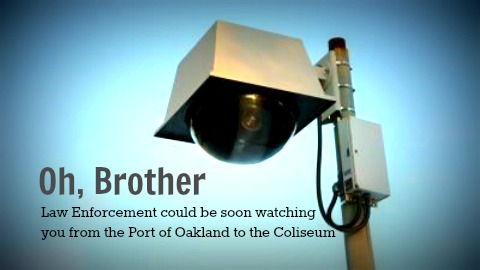 52029