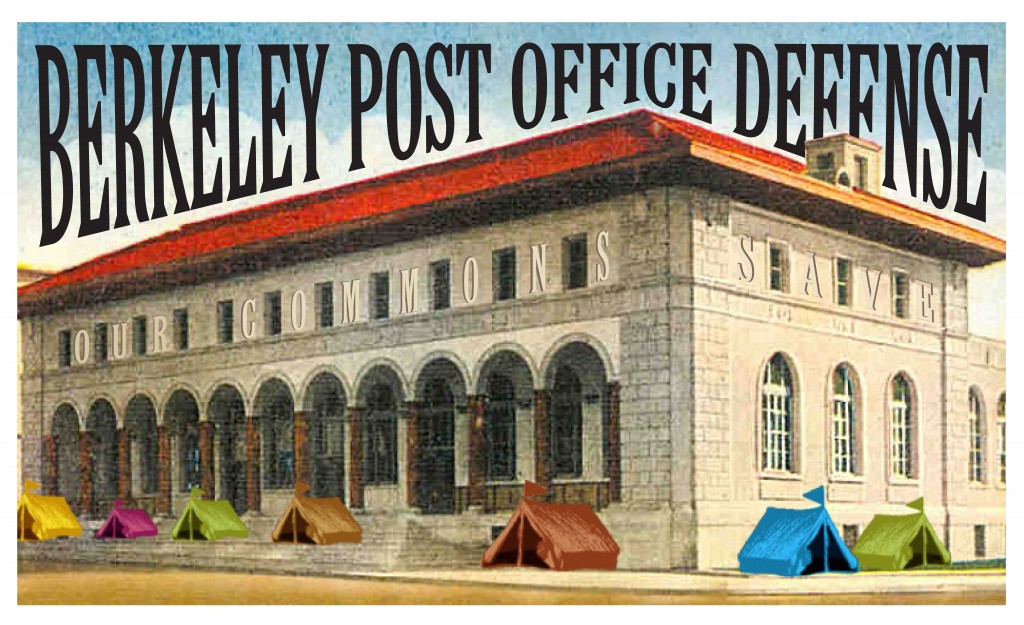 The Postal Service has put the Berkeley Post Office up for sale!!
The Postal Service has started to outsource Post Office services to Staples, replacing union jobs with low-paying, low benefit work.
In November the Planning Commission passed on to the Berkeley City a proposed Zoning Ordinance that would make the Post Office property less desirable to potential purchasers of the capitalist variety. We are still waiting for action on this from the City Council and are organizing to put pressure on City Council members to make sure this measure is brought up and passed.
The Postal Service has announced that they are contracting with Staples to provide Post Office window services inside Staples stores, using Staples employees instead of Post Office employees. There is already a pseudo Post Office operating inside the Berkeley Staples store (Shattuck & Durant).  We conducted our first action against this privatization of postal services on December 21st.
Come and help plan our next actions in defense of our Post Office and against privatization and non living-wage jobs. We want to send a message to CBRE, the Post Office, Staples and Berkeley politicians that the sale will not be tolerated!
Check out the video of Peter Byrne's talk at one of our Save the Post Office Rallies in the Fall of2013!
54462