Calendar
9896
5
Mon
All-day
9:30 am
Stop the Killer Robots!

@ SF City Hall, Polk St. Steps
Stop the Killer Robots!
@ SF City Hall, Polk St. Steps
Dec 5 @ 9:30 am – 10:30 am
In a surreal meeting last Tuesday, the San Francisco Board of Supervisors approved on first reading a military equipment use policy that explicitly allows the use of robots outfitted with bombs to blow people up. The policy allows 3 high-level command officers to employ robot bombs based on their "evaluation" that other things wouldn't work. The Robocop policy passed on an 8-3 vote. This isn't the world we want to live in. The "evaluations"  of a police department which received 272 recommendations to improve its racist policing practices just six …
Continued
10:00 am
TERFs Out of Oakland!

@ Rene C. Davidson Courthouse
TERFs Out of Oakland!
@ Rene C. Davidson Courthouse
Dec 5 @ 10:00 am – 12:00 pm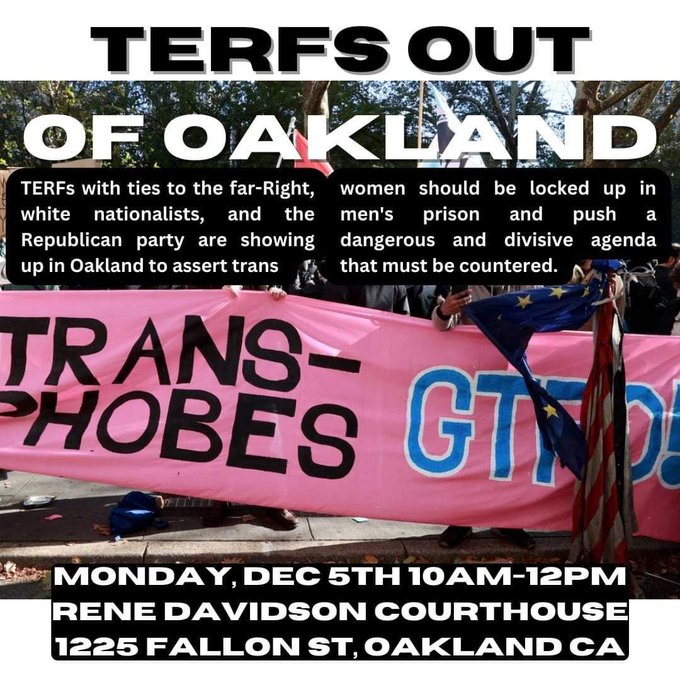 74393
7:00 pm
Oscar Grant Committee Meeting

@ Zoom Meeting
Oscar Grant Committee Meeting
@ Zoom Meeting
Dec 5 @ 7:00 pm – 9:00 pm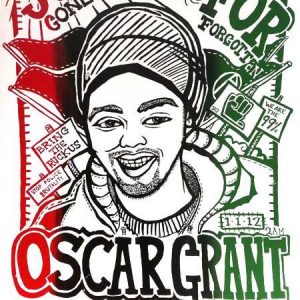 Because of the COVID pandemic we will be meeting virtually via Zoom on the first Monday of the month. https://us02web.zoom.us/j/82809764186?pwd=eWtjcXlsKzU1QkdSdk5xOUxseFl0Zz09 Meeting ID: 828 0976 4186 If you wish to get the password please subscribe to the Oscar Grant Committee mailing list by sending an email to: oscargrantcommittee-subscribe@lists.riseup.net The Oscar Grant Committee Against Police Brutality & State Repression (OGC) is a grassroots democratic organization that was formed as a conscious united front for justice against police brutality. The OGC is involved in the struggle for police accountability and is committed to …
Continued