Calendar
9896
Feb
21
Sat
Antonio Guzman Lopez 1yr Anniversary

@ Raymond Bernal Park, San Jose, CA
Feb 21 @ 10:00 pm – Feb 22 @ 1:00 am
Google Maps directions, click on map: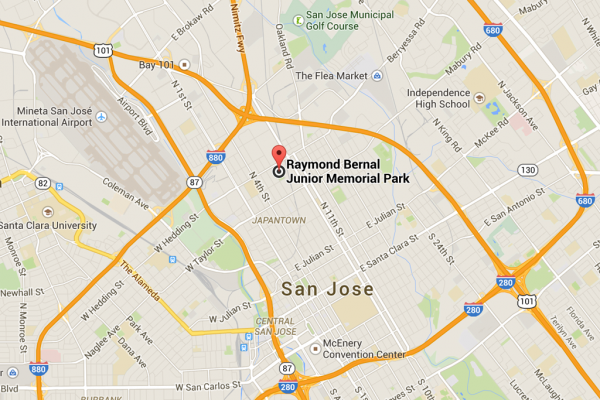 PRIMER ANIVERSARIO DE…
ANTONIO GUZMAN LOPEZ
VEN Y COMPARTE CON NOSOTROS….
SABADO – FEBRERO 21, 2015
RAYMOND BERNAL PARK EN SAN JOSE
SOBRE LA 7TH Y HEDDING STREET.
2PM – 5PM
COMIDA, PINTADA DE ROSTROS, ARTESANIAS, Y VENTA DE CAMISETAS
TENEMOS UNA PRESENTACION ESPECIAL PARA JOSIAH Y ANGELIQUE
COMPARTA ACERCA DE COMO FUE ANTONIO Y ESCUCHE DE OTRAS FAMILIAS , EL IMPACTO DE NO TENER JUSTICIA EN NUESTAS COMUNIDADES.
TAMBIEN PONDREMOS AL DIA ACERCA DE JUSTICIA PARA JOSIAH
LEVANTANDO CONCIENSA PARA PROTEGER NUESTROS NIÑOS Y JOVENES!
UNIENDO FAMILIAS PARA QUE NUESTRAS VOCES SEAN ESCUCHADAS!
SI QUIERES AYUDAR O DONAR, POR FAVOR VISITANOS EN: WWW.FACEBOOK.COM/JUSTICE4JOSIAH
58103
Mar
31
Tue
Which Way For the ILWU – Militant Unionism or Business Unionism?
Mar 31 @ 7:00 pm
Which way for the ILWU-
Militant Unionism or Business Unionism?
— Hear ILWU Longshore Activists Speak on the Recent Longshore Contract Negotiations
— Open Discussion on the Tentative Agreement 
–Longshore Members & Caucus delegates invited (EVERYONE IS WELCOME!)

WHEN: TUESDAY, MARCH 31 @ 7PM
WHERE: 1187 Franklin St., SF
(across the street from ILWU International Headquarters)
The ILWU has a proud history of class struggle and the fight for democratic principles codified in the Ten Guiding Principles of the ILWU. Today ILWU officials flaunt these union principles, using top down control to direct longshore workers to cross picket lines and keep contract negotiations secret while the PMA gives the contract to the maritime employers' Journal Of Commerce. This contract gives employers a free hand to automate without counter demands of shorter shifts tied to wage increases and follows on the tail of the concessionary grain contracts at EGT and the Northwest Grain agreements. Left unchecked, it will gut ILWU's coastwide power and bury arguably the last militant union in the United States.
– Anthony Leviege, activist member ILWU Local 10
– Stacey Rodgers, Executive Board member ILWU Local 10
– Jack Mulcahy*, member ILWU Local 8 Portland, grain negotiator
– Dan Coffman*, former president of Longview ILWU Local 21
– Howard Keylor
,
retired member of ILWU Local 10, an organizer of the historic 1984 longshore anti-apartheid strike
– Jack Heyman, retired member of ILWU Local 10, organizer of militant port actions
58461