Calendar
9896
Mar
31
Tue
Which Way For the ILWU – Militant Unionism or Business Unionism?
Mar 31 @ 7:00 pm
Which way for the ILWU-
Militant Unionism or Business Unionism?
— Hear ILWU Longshore Activists Speak on the Recent Longshore Contract Negotiations
— Open Discussion on the Tentative Agreement 
–Longshore Members & Caucus delegates invited (EVERYONE IS WELCOME!)

WHEN: TUESDAY, MARCH 31 @ 7PM
WHERE: 1187 Franklin St., SF
(across the street from ILWU International Headquarters)
The ILWU has a proud history of class struggle and the fight for democratic principles codified in the Ten Guiding Principles of the ILWU. Today ILWU officials flaunt these union principles, using top down control to direct longshore workers to cross picket lines and keep contract negotiations secret while the PMA gives the contract to the maritime employers' Journal Of Commerce. This contract gives employers a free hand to automate without counter demands of shorter shifts tied to wage increases and follows on the tail of the concessionary grain contracts at EGT and the Northwest Grain agreements. Left unchecked, it will gut ILWU's coastwide power and bury arguably the last militant union in the United States.
– Anthony Leviege, activist member ILWU Local 10
– Stacey Rodgers, Executive Board member ILWU Local 10
– Jack Mulcahy*, member ILWU Local 8 Portland, grain negotiator
– Dan Coffman*, former president of Longview ILWU Local 21
– Howard Keylor
,
retired member of ILWU Local 10, an organizer of the historic 1984 longshore anti-apartheid strike
– Jack Heyman, retired member of ILWU Local 10, organizer of militant port actions
58461
May
29
Fri
Free Puerto Rican Political Prisoner Oscar López Rivera
May 29 @ 5:00 pm – 7:00 pm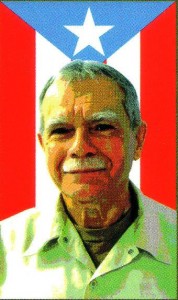 Support the struggle for the self-determination and independence of the Puerto Rican people
 .
Join us
in calling for the release of

OSCAR LOPEZ RIVERA


Friday, May 29, 2015
Market & Powell St., SF
5:00 P.M. until 7:00 P.M.

The San Francisco Support Committee for the unconditional release of Puerto Rican political prisoner Oscar López Rivera, calls all political, civic, religious, labor unions and the community in general to join us to demand his freedom.

Oscar López Rivera has spent thirty four years of his life imprisoned due to his unbending commitment for the independence and self-determination of our Puerto Rican nation.

Petitions from all over the globe supporting his unconditional release have been sent to the President of the United States from Nobel Prize Laureates such as Arch Bishop Desmond Tutu from South Africa, and Carlos Esquivel from Argentina to name a few.

The current Governor of Puerto Rico, Alejandro Garcia Padilla, as well as countless Puerto Rican artists and celebrities, and U.S. Congressional representatives, such as Luis Gutiérrez, José Serrano and Nydia Velázquez, have also made their voices heard in support of his immediate and unconditional release.

Add your voice!

For more info,

please call (510) 290-2312, or (510) 823-8262
 .
Partial list of endorsers:
Jack Heyman, Chairman Transport Workers Solidarity Committee*
Steve Zeltzer, United Public Workers for Action*
Howard Keylor, ILWU Local 10* (Retired Member)
ANSWER Coalition
Freedom Socialist Party
Radical Women
.
* For identification purposes only
58874