Calendar
9896
Jul
1
Sun
**BLACK BLOC** FTP March! Bloc up!
Jul 1 @ 2:00 am – 6:00 am
Come out and protest the white supremacist, patriarchal, heterosexist violence of the OPD! OPD murders our community with impunity! This will be a black bloc action–WEAR ALL BLACK AND COVER YOUR FACE AND HEAD!!!!!!!!!!
Justice for Alan Blueford, James Rivera Jr., Luther Brown, Raheim Brown, Brandy Martell, CeCe McDonald, Kenneth Harding, Oscar Grant, Eric Vigen, Ricky Miranda, Rita Elias, Francisco Moran, Sammy Galvan, Richard Robles, Elizabeth Kropp, Luis Gutierrez, Joey Pinasco, Craig Prescott, Manuel Dante, Kenya Bosley, Jesse Watson, Brian "Deacon" Turner, Ernest Duenez…………..
http://pastebin.com/NFSnUQ7H
35052
Mar
9
Sun
We Are Still Here Albany Bulb Event

@ Albany Bulb
Mar 9 @ 12:00 am – 11:00 pm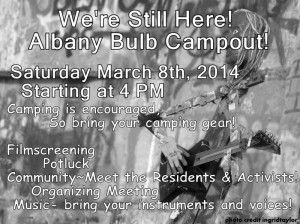 GG's statement on homelessness at the Albany City Council:

 http://www.youtube.com/user/orionorion99?feature=watch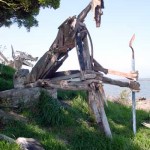 55061