Calendar
9896
May
5
Sat
Brooms Collective — Mission District Clean Up, 11:30 AM

@ Mission District
May 5 @ 6:30 pm – 8:30 pm
In response to the May 1st vandalism of small businesses and private property in this largely working class neighborhood, we at the Brooms Collective are planning on gathering at the 16th Street Mission BART Station at 11:30 on Saturday morning to participate in a neighborhood clean-up and outreach action. Many people seem to believe that these deplorable actions were attributable to supporters of the Occupy Movement, and even Occupy Oakland in particular. Many of us in the Brooms Collective found this truly senseless destruction wholly out of step with our beliefs, political, social or otherwise, and we believe that many others feel the same way. An action such as this is the only way that we could even hope to repair the damage that was done in the name of a movement that many of us believe would never have condoned it in the first place.
30449
Dec
15
Sat
Emergency Vigil for Victims of Gun Violence

@ Oscar Grant Plaza Ampitheater
Dec 15 @ 2:00 am – 4:00 am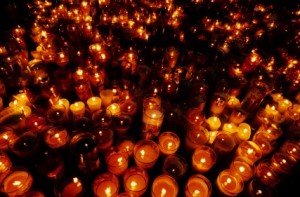 Today, there was a fatal shooting in Newtown, CT that cost us the lives of children and teachers. Fatality from gun violence is something the people of Oakland face on a daily basis. From Oakland to Newtown to Afghanistan, we will hold a space that says, "These lives matter, enough is enough. Violence is systemic, root to canopy, state to individual."
Please join us at OGP, at 6pm this Friday, December 14, 2012. Wear black, bring your candles, your signs, your grief, your poetry, and music and thoughts. We will  have a silent candlelit funereal procession through the streets of Oakland in honor of those who have died this year as a result of gunfire and then hold vigil in the amphitheater, where people can stay, talk, and heal as a community.
45542