Calendar
9896
Apr
29
Sun
Street-medic live action role playing
Apr 29 @ 4:00 pm – Apr 30 @ 12:00 am
Hey there! As a fun way to get ready for may day, we will host a wonderful medic l.a.r.p.ing event.
This event might be more useful if you have already been a street-medic, and or you have been trained. We will not go over a whole training at this event, this is just to  practice your skills and for us to hangout and have fun!
Please bring: Clothes you will get dirty in! supplies to share! A lunch or money/ebt etc to get one. friends who want to be lovely actors, your awesome skills,
Tentative schedule:
9am-12pm workshop skill share discussion, social, maybe breakout groups for detailed workshops
12-1pm lunch and social and supply swap!
1 til 4pm scenarios, feedback, and live action role playing.
4 til 5pm socialize
5pm end of the event!
First come First on the list. Limited room. Please RSVP to bayareastreetmedics@gmail.com
27688
Nov
23
Fri
Stand with Walmart Strikers on Black Friday

@ Walmart #5435 San Jose
Nov 23 @ 8:00 pm – 9:30 pm
Black Friday at Walmart #5435 San Jose
November 23 • 12:00 pm
777 Story Rd, San Jose, CA
sfbayarea@forrespect.org or 650-302-5576
Stand with Walmart workers in their fight for their rights in San Jose, CA. For decades, Walmart Stores, Inc have dragged down wages, forcing their workers to work irregular schedules, and intimidated and took retribution on any workers who fought back. It's time for the retribution to end, so come to this local Walmart to show your solidarity and tell Walmart that they need to pay their fair share.  This Walmart store also houses Walmart's Corporate Market Offices (management, human resources, etc…), so join Walmart Workers from all over the South Bay at a rally Walmart will never forget!
http://corporateactionnetwork.org/events/black-friday-at-walmart-5435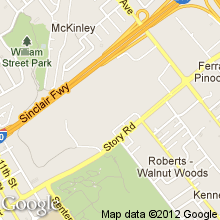 44349