Calendar
9896
Apr
29
Sun
Street-medic live action role playing
Apr 29 @ 4:00 pm – Apr 30 @ 12:00 am
Hey there! As a fun way to get ready for may day, we will host a wonderful medic l.a.r.p.ing event.
This event might be more useful if you have already been a street-medic, and or you have been trained. We will not go over a whole training at this event, this is just to  practice your skills and for us to hangout and have fun!
Please bring: Clothes you will get dirty in! supplies to share! A lunch or money/ebt etc to get one. friends who want to be lovely actors, your awesome skills,
Tentative schedule:
9am-12pm workshop skill share discussion, social, maybe breakout groups for detailed workshops
12-1pm lunch and social and supply swap!
1 til 4pm scenarios, feedback, and live action role playing.
4 til 5pm socialize
5pm end of the event!
First come First on the list. Limited room. Please RSVP to bayareastreetmedics@gmail.com
27688
Feb
21
Sat
Antonio Guzman Lopez 1yr Anniversary

@ Raymond Bernal Park, San Jose, CA
Feb 21 @ 10:00 pm – Feb 22 @ 1:00 am
Google Maps directions, click on map: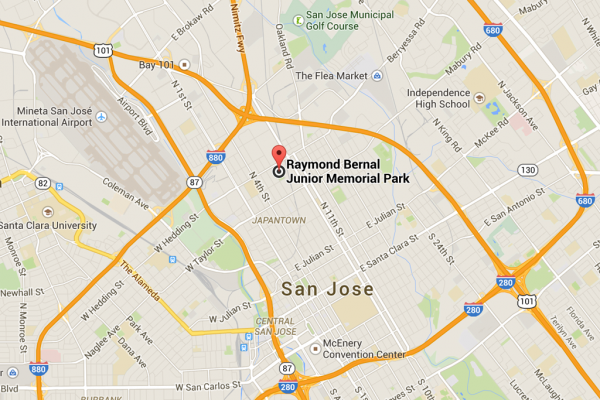 PRIMER ANIVERSARIO DE…
ANTONIO GUZMAN LOPEZ
VEN Y COMPARTE CON NOSOTROS….
SABADO – FEBRERO 21, 2015
RAYMOND BERNAL PARK EN SAN JOSE
SOBRE LA 7TH Y HEDDING STREET.
2PM – 5PM
COMIDA, PINTADA DE ROSTROS, ARTESANIAS, Y VENTA DE CAMISETAS
TENEMOS UNA PRESENTACION ESPECIAL PARA JOSIAH Y ANGELIQUE
COMPARTA ACERCA DE COMO FUE ANTONIO Y ESCUCHE DE OTRAS FAMILIAS , EL IMPACTO DE NO TENER JUSTICIA EN NUESTAS COMUNIDADES.
TAMBIEN PONDREMOS AL DIA ACERCA DE JUSTICIA PARA JOSIAH
LEVANTANDO CONCIENSA PARA PROTEGER NUESTROS NIÑOS Y JOVENES!
UNIENDO FAMILIAS PARA QUE NUESTRAS VOCES SEAN ESCUCHADAS!
SI QUIERES AYUDAR O DONAR, POR FAVOR VISITANOS EN: WWW.FACEBOOK.COM/JUSTICE4JOSIAH
58103