Calendar
9896
Nov
20
Sun
Renegade Occupy Oakland Potluck and Dance Party

@ Snow Park
Nov 20 @ 12:00 pm – Nov 20 @ 5:00 pm
"At the dances I was one of the most untiring and gayest. One evening a cousin of Sasha, a young boy, took me aside. With a grave face, as if he were about to announce the death of a dear comrade, he whispered to me that it did not behoove an agitator to dance. Certainly not with such reckless abandon, anyway. It was undignified for one who was on the way to become a force in the anarchist movement. My frivolity would only hurt the Cause.
I grew furious at the impudent interference of the boy. I told him to mind his own business. I was tired of having the Cause constantly thrown into my face. I did not believe that a Cause which stood for a beautiful ideal, for anarchism, for release and freedom from convention and prejudice, should demand the denial of life and joy. I insisted that our Cause could not expect me to become a nun and that the movement would not be turned into a cloister. If it meant that, I did not want it. "I want freedom, the right to self-expression, everybody's right to beautiful, radiant things." Anarchism meant that to me, and I would live it in spite of the whole world — prisons, persecution, everything. Yes, even in spite of the condemnation of my own closest comrades I would live my beautiful ideal."
-Emma Goldman
This is a Mobile Event–it will take place wherever Occupy Oakland decides to set up camp
Come one Come all. Feel free to bring your kids and a dish of food to share.
There will be live painting, hoola hooping, and dance music.
Bring your donations for the campers. Lets build a community again.
! ! ! LINE UP ! ! !
Mermaid – disco & stuff
Atish Mehta – funky deep house
Dao & Pwny Show – dirty funky tech house tag team
Skye X – drum & bass/techno
Brian Demodulate – post acid crunky dubstep
Bert – 2 step/garage
Indigo – drum & bass or psy breaks
Drag'n'fly – tech trance (or whatever she calls it these days)
Br@in – breaks
Please note – this lineup is subject to change. no refunds in case of rain. by attending this event, you accept all liability for train wrecks, dirty hippy hugs, tear gassing, billy clubbing, seal clubbing, bad dancing, and regime change. offer not valid in NV or where legal.
Love to bake & cook? There will also be a potluck brunch, for ourselves and the camp as a whole while we are there, & we would love it if you want to bring something. Even a carafe of coffee, or a dozen bagels is a welcome contribution – home cooked brunchy goodies are also greatly encouraged!
Join us while we dance our way into a new era!
Facbook Event page: Occupy Oakland Renegade
5978
May
25
Sun
@ Mike's Place
May 25 @ 7:00 pm – May 26 @ 5:00 am
A BARBECUE FOR HERBIVORES AND CARNIVORES ALIKE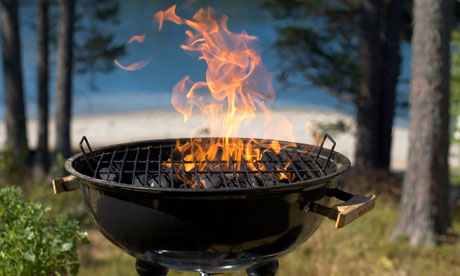 When:
Sunday, May 25
Noon to 10:00PM
Where:
Mike's house:
3413 Belmont Ave., El Cerrito 94530
Why?
The time of year cries out for a backyard party to ring in the outdoor season, and there's no more benevolent use for carbon as a fuel than a barbecue.  Also, we'll be saying "Keep in touch" to our great friend Hannah who will be leaving in June for Gomorrah – the City of Angels – with her family.
AND we're anticipating a visit from Occupy Oakland's candidate for Mayor – Einstein!  Come and meet the candidate and hear his views on Jean Quan, squirrels, and cows!
There will be plenty of music from Mike's disturbingly eclectic collection.  Food will be provided by Eat Don't Worry, but please – if you can – bring something to share.
---
55779