At 27th & Telegraph, outside of Jerry Brown's condo, two intrepid Hunger Strike supporters are conducting a 60 hour fast
in solidarity with and in honor of the now-suspended California Prisoners' Hunger Strike, which spanned 60 days. The fast began Thursday noon and will last through Saturday.
They welcome your camaraderie any time through Saturday. Also please join them at a "noise demo" tonight at 9:00 PM at 27th & Telegraph as First Friday is winding down.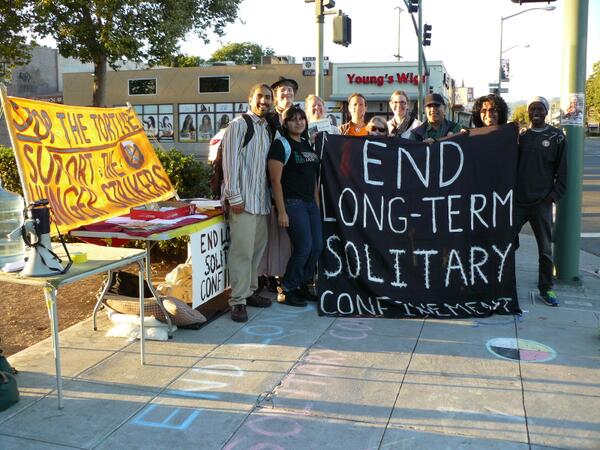 52486