The UC raided and bulldozed the farm we worked so hard to till and plant last weekend, plowing all of our starts under. So we're going to replant it. Meet at 11 AM on Saturday, and bring gardening tools, gloves, sunscreen, water bottles, sleeping bag and tent. If you can't come on Saturday, please come Sunday at 11 am.
Folks are gathering at San Pablo & Monroe in Albany, CA at 11 AM on Saturday, May 18th to replant. Bring tools & food to share.
There may be more information on Faceplant©®.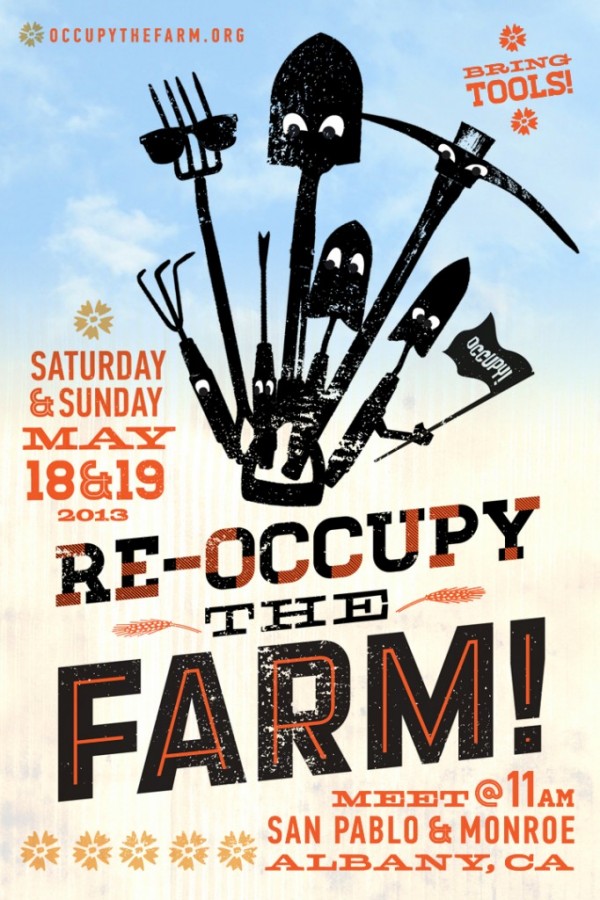 49442