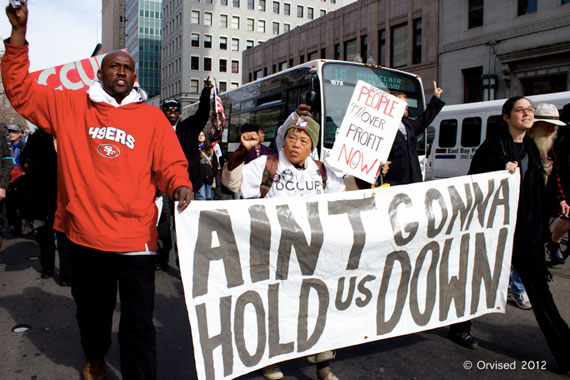 The January 28th Move-In Day arrest arraignments are happening now. Join the Anti-Repression Committee for Coffee Not Cops outside of the Wiley Manuel Courthouse. There will be free coffee and pastries for everyone who is not a cop.
The arraignments will be at 8:30 AM at the Wiley Manuel Courthouse (7th and Washington), Department 112, on the following days:
Monday, February 27, 2012
Tuesday, February 28, 2012
Wednesday, February 29, 2012
Every weekday of March 5 – 9, 2012
Also, Khali will need our support on Wednesday, March 7th, at 9:00 AM in Department 704 at the Gale-Schenone Hall of Justice in Pleasanton. Khali was picked up on minor charges during the December 16th raid of the plaza. After four days of incarceration during which his mental health medication was witheld, Khali was charged with a violent felony inside Santa Rita Jail. The baseless misdemeanors with which he was originally charged have thus morphed into a felony that could lead to a long prison term. Free Khali!
Please come support your Occupy Oakland comrades against police and state repression!
21772