Calendar
9896
March 2014
Mar
8
Sat
Drop the Charges Against Marissa Alexander!

@ Oscar Grant Plaza
Mar 8 @ 2:00 pm – 3:30 pm
Prosecuting Attorney Angela Corey is planning to push for consecutive sentencing in Marissa's upcoming re-trial, pushing for a 60 year sentence for firing a warning shot, causing no injury, to protect herself from her abusive husband. We cannot allow this to happen! It's time to drop the charges against Marissa Alexander and let her get back to the work of raising her children and living her life.
This Saturday, International Women's Day, at 2pm we will gather in Oscar Grant Plaza for a march into West Oakland to bring awareness to Marissa's case. We will have information to give to folks and will move at a pace that allows for both participation and important conversations with our neighbors. Families are encouraged to participate!
9896
We Are Still Here Albany Bulb Event

@ Albany Bulb
Mar 8 @ 4:00 pm – Mar 9 @ 4:00 pm
GG's statement on homelessness at the Albany City Council:

 http://www.youtube.com/user/orionorion99?feature=watch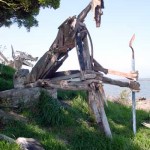 9896
Mar
13
Thu
Solidarity with Tristan Anderson & Palestine – 5th Anniversary.

@ Oscar Grant Plaza
Mar 13 @ 4:00 pm – 7:00 pm
4:00 PM: Free Feast.
5:00 PM: Speakers.
6:00 PM: March.
9896