Calendar
9896
March 2014
Mar
8
Sat
We Are Still Here Albany Bulb Event

@ Albany Bulb
Mar 8 @ 4:00 pm – Mar 9 @ 4:00 pm
GG's statement on homelessness at the Albany City Council:

 http://www.youtube.com/user/orionorion99?feature=watch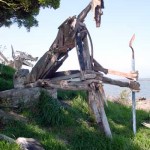 9896
Mar
13
Thu
Solidarity with Tristan Anderson & Palestine – 5th Anniversary.

@ Oscar Grant Plaza
Mar 13 @ 4:00 pm – 7:00 pm
4:00 PM: Free Feast.
5:00 PM: Speakers.
6:00 PM: March.
9896
Tristan Anderson: 5 Year Anniversary of His Being Shot and Severely Injured.

@ Oscar Grant Plaza
Mar 13 @ 4:00 pm – 8:00 pm
Support Tristan and loved ones as we mark five years since the shooting of Bay Area activist, Tristan Anderson. Tristan was severely injured when he was shot in the head with a (American made) tear gas grenade by Israeli Military Police during a protest in Occupied Palestine in 2009 in the village of Ni'ilin. Tristan became paralyzed on about half his body and lives with severe permanent injury to his brain.
We honor Tristan and rage at our own government for it's direct role in the misery of Gaza, the tear gas over Taksim, the police killings of Alan Blueford, Oscar Grant, Kenneth Harding Jr…
9896