Calendar
9896
March 2014
Mar
8
Sat
International Women's Day SF: From Kabul to Fukushima, Women united for: PEACE, EQUALITY & ENVIRONMENTAL JUSTICE

@ Golden Gate Bridge
Mar 8 @ 10:00 am – 1:00 pm

Massive Women's Convergence on the Golden Gate Bridge

Activists from Bay Area CodePink, No Nukes Action Committee and Fukushima Response will form a united front on the Golden Gate Bridge in recognition of women's global effort for a better world.
10:00  Rally, Music, Dance, S.F. side of Golden Gate Bridge.
11:00  March across the eastern walkway, starting on either side of the bridge, to meet in middle for convergence for peace, equality and environmental justice.
12:00  (SF side)
Honoring women activists, past & present.
All are encouraged to represent a woman peace & social justice activist from around the world, and to share her story through a mini-bio, a poem, a photo, song and or story.
The convergence themes will include:
1.  Women United to End War & Violence:
In solidarity with the Afghan women working for peace & justice and an end to brutal occupation.  Please wear sky blue scarves to symbolize the blue sky that we all share, and our inherent right to peace, justice and economic equality.
2.  Nuke-Free World Now! On the 3rd anniversary of the Fukushima disaster, we stand in solidarity with the women of Japan who demand an end to all nuclear power and weapons and a commitment to a safe and nuclear free environment for all.
3.  E.R.A. NOW.  In the 21st Century it is an abomination that the Equal Rights Amendment has still not been ratified.  This day will mark the send off of a year long campaign & march from San Francisco to Washington DC to culminate on March 8, 2015, when Helen de Boissiere, accompanied by supporters, will arrive in DC to chain herself to the White House fence, demanding passage of the E.R.A.

Sponsored by Bay Area CodePink, No Nukes Action Committee and Fukushima Response
9896
Drop the Charges Against Marissa Alexander!

@ Oscar Grant Plaza
Mar 8 @ 2:00 pm – 3:30 pm
Prosecuting Attorney Angela Corey is planning to push for consecutive sentencing in Marissa's upcoming re-trial, pushing for a 60 year sentence for firing a warning shot, causing no injury, to protect herself from her abusive husband. We cannot allow this to happen! It's time to drop the charges against Marissa Alexander and let her get back to the work of raising her children and living her life.
This Saturday, International Women's Day, at 2pm we will gather in Oscar Grant Plaza for a march into West Oakland to bring awareness to Marissa's case. We will have information to give to folks and will move at a pace that allows for both participation and important conversations with our neighbors. Families are encouraged to participate!
9896
We Are Still Here Albany Bulb Event

@ Albany Bulb
Mar 8 @ 4:00 pm – Mar 9 @ 4:00 pm
GG's statement on homelessness at the Albany City Council:

 http://www.youtube.com/user/orionorion99?feature=watch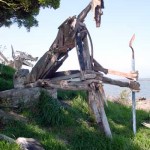 9896
Mar
13
Thu
Solidarity with Tristan Anderson & Palestine – 5th Anniversary.

@ Oscar Grant Plaza
Mar 13 @ 4:00 pm – 7:00 pm
4:00 PM: Free Feast.
5:00 PM: Speakers.
6:00 PM: March.
9896