When:
February 23, 2013 @ 1:00 pm – 4:00 pm
Where:
Oakland Holdout
2313 San Pablo Avenue
Oakland,CA 94612
USA

This is a radical arts and crafts event for comrades experiencing legal issues or other financial difficulties.
Artisan creations including jewelry and polymer clay art, prints, baked goods, nail art and more!
NLG Know Your Rights training from 2-4!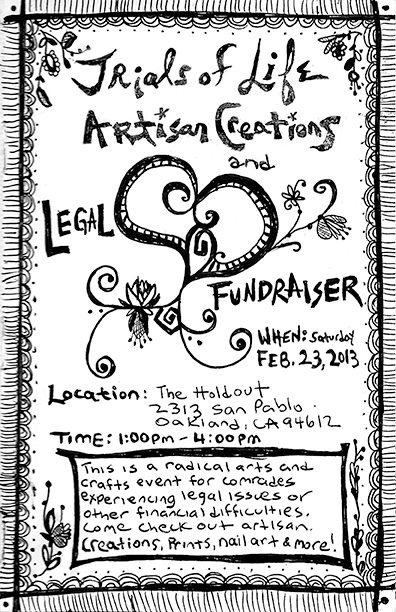 46875