When:
November 23, 2012 @ 12:00 pm – 1:30 pm
Where:
Walmart #5435 San Jose
777 Story Rd
San Jose,CA 95122
USA

Black Friday at Walmart #5435 San Jose
November 23 • 12:00 pm
777 Story Rd, San Jose, CA
sfbayarea@forrespect.org or 650-302-5576
Stand with Walmart workers in their fight for their rights in San Jose, CA. For decades, Walmart Stores, Inc have dragged down wages, forcing their workers to work irregular schedules, and intimidated and took retribution on any workers who fought back. It's time for the retribution to end, so come to this local Walmart to show your solidarity and tell Walmart that they need to pay their fair share.  This Walmart store also houses Walmart's Corporate Market Offices (management, human resources, etc…), so join Walmart Workers from all over the South Bay at a rally Walmart will never forget!
http://corporateactionnetwork.org/events/black-friday-at-walmart-5435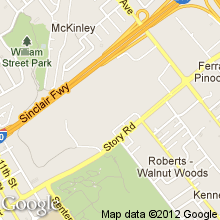 44349