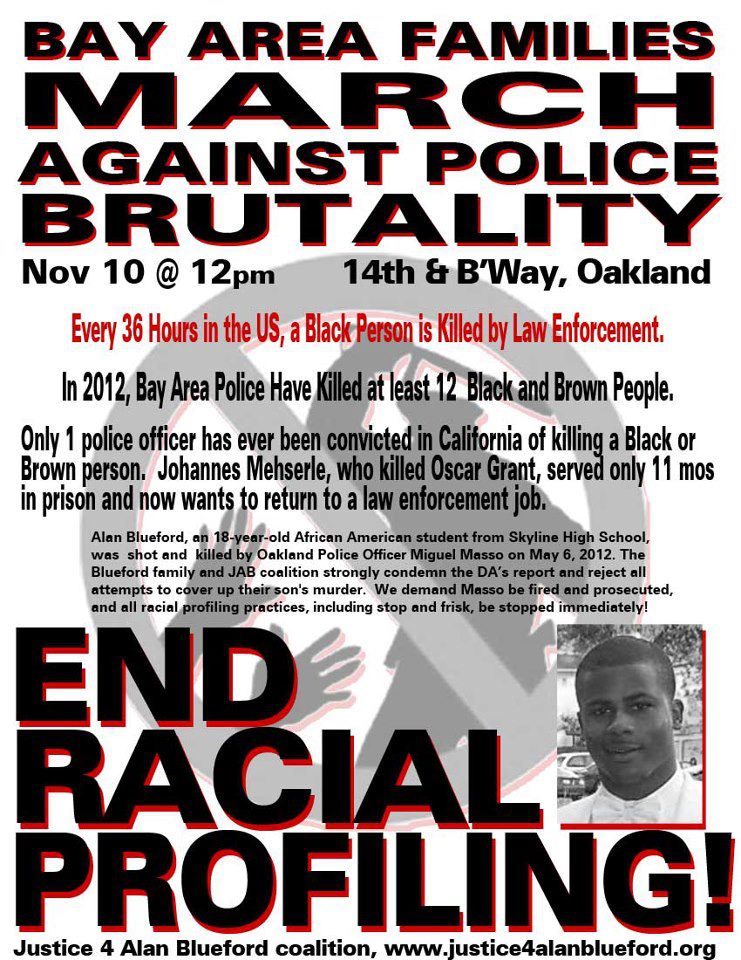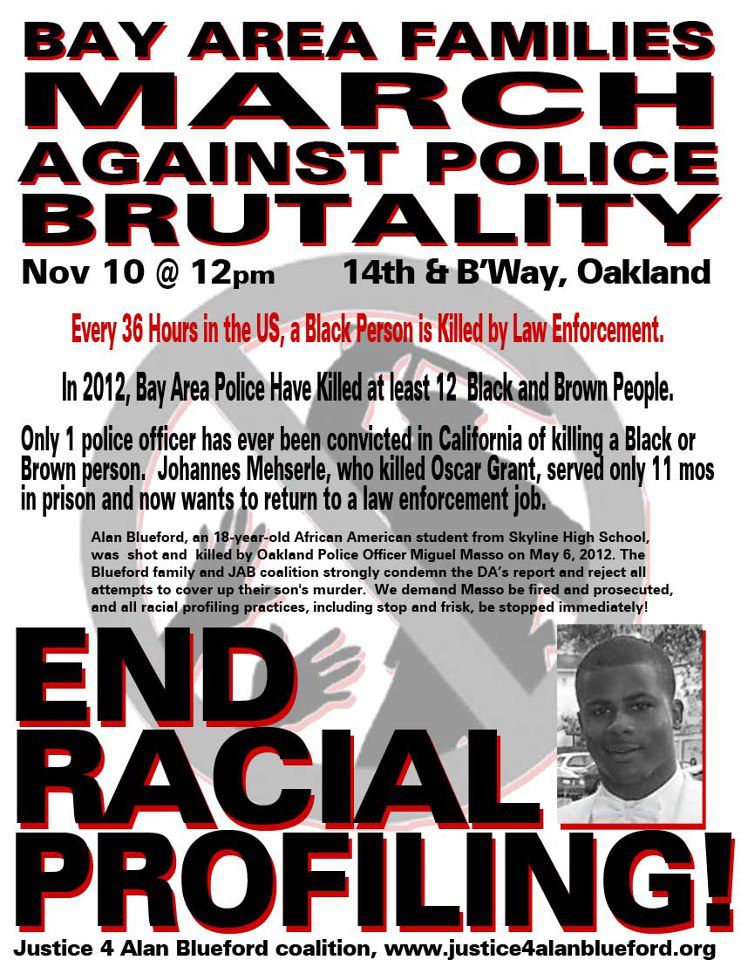 Every 36 hours in the US, a black person is killed by law enforcement. In 2012, Bay Area Police have killed at least 12 black and brown people.
One one officer has ever been convicted in California of killing a black or brown person.
And Johannes Mehserle, who killed Oscar Grant, served only 11 months in prison and now
wants to return to a law enforcement job!
Alan  Blueford, an 18-year old African-American student from Skyline High School,
was shot and killed by Oakland Police Officer Miguel Masso on May 6, 2012. The
Blueford family and the Justice 4 Alan Blueford Coalition (JAB) strongly condemn
the DA's report and reject all attempts to cover up their son's murder. We demand
Masso be fired and prosecuted, and all racial profiling practices, including stop and
frisk, be stopped immediately!
42272