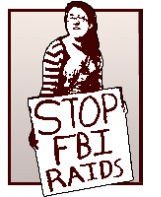 Rally Against FBl Repression
The FBI raids and Grand Jury investigations of our comrades in Portland are just two of many steps the State is taking to repress our dissent. Oakland will not sit back and allow this to happen.  It could be any of us.

Grand Jury Resistors Head Into Court, Expect Jail
From Portland comrades: Supporters will be gathering today in front of the Federal Court House in Portland, Oregon, and Seattle, Washington to express opposition to the secret grand jury investigating the anarchist movement, and to show their support for those refusing to testify.
This will be the third time Leah-Lynne Plante has been called before the grand jury.  Each time, she has publicly refused to cooperate.  She is expected to be imprisoned after today's hearing.
"So far as I can see, the authorities are just using these hearings to intimidate people, create suspicion, and collect information that they can use to disrupt political movements," said Leah-Lynne Plante, of Portland.  "It isn't working.  None of the subpoenaed activists have testified, and the support we've received from the broader community has been really overwhelming."
Yesterday hundreds of people from around the country faxed letters of protest to US Attorney Jenny Durkan, demanding she call off the grand jury investigation of the anarchist movement.  The "fax petition" read, in part:  "This case clearly shows that your office is persecuting political dissent. It is despicable that the US attorney and the FBI are harassing and intimidating this group of people for their political beliefs."
For more information from the Portland folks, check out nopoliticalrepression.wordpress.com or email the Committee Against Political Repression at nopoliticalrepression@gmail.com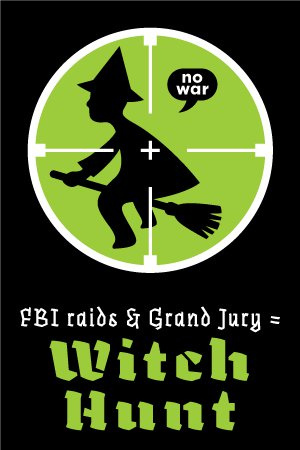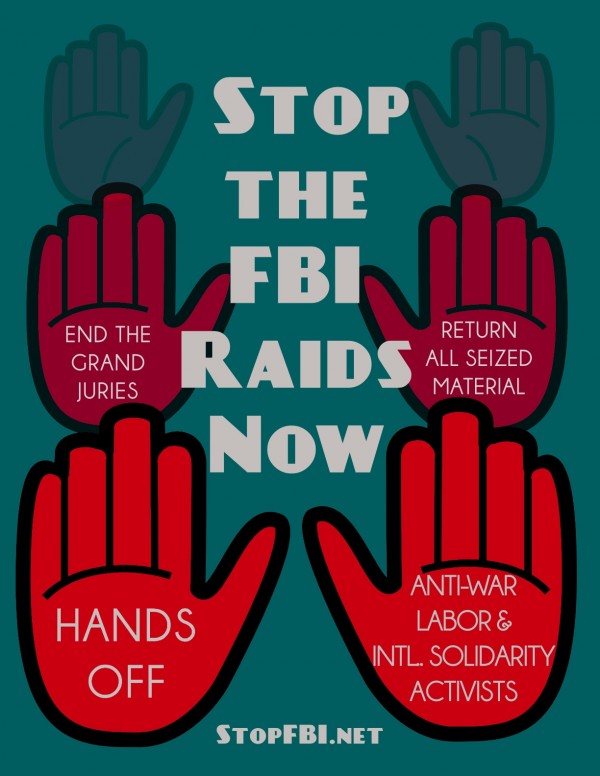 40206