Bring a banner or join us bannering to support Bradley Manning and related Occupy issues Sunday Sept. 23 4pm-6pm
at the Berkeley Pedestrian Overpass on I-80 near the University Ave off ramp.
Parking available on both sides of the freeway, adjacent to the overpass pedestrian entrances.
This location gets tremendous traffic congestion in the evening commute and weekend vacation travel and is a hot spot to communicate on important issues of the day.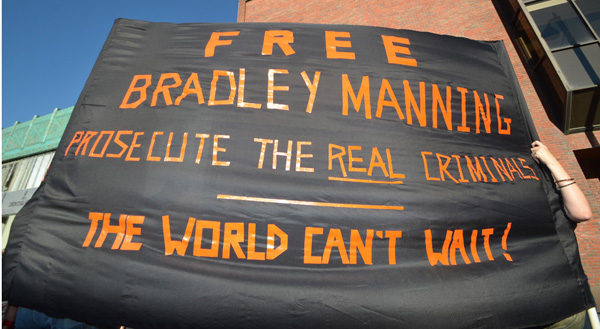 40434