OccupyTheFarm did it again!
OccupyTheFarm second harvest at the Gill Tract – 8/19/2012 Photos+Videos
Over 40 urban farmers came to the farm Sunday August 19th, 2012. Farmers of all ages with one thing in common, be part of what is good for the people and not what the UCBerkeley administrators think it i$.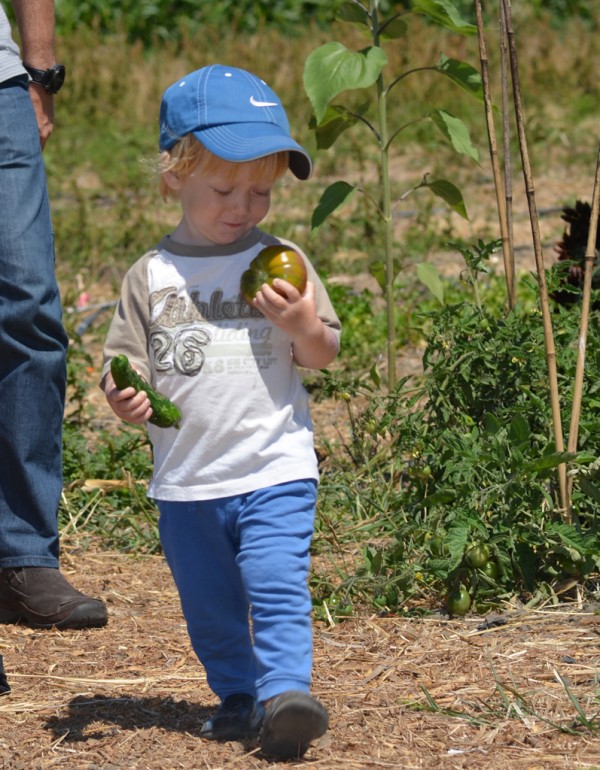 .
.
.
.
.

Intriguing discovery: On this video Daniel B. says that UC Berkeley claims that they bought the farm for  $450,000.o0, and that there is also oral tradition saying that the Gill family donated the farm. -But according to Daniel's investigation some documents in the Alameda County Records says that the farm was sold for $10.00. Newspapers in microfilms from those days (Feb 1928) only mention that the University was in process buying the farm, but not the the purchase was finalized.
.
38811