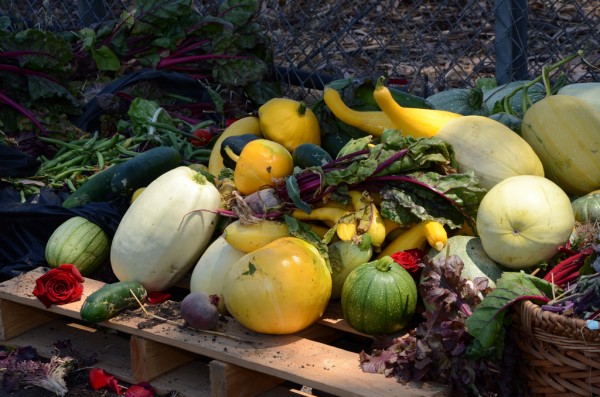 OccupyTheFarm, their first harvest… colorful and healthy food!
FOR IMMEDIATE RELEASE
10:50 AM; JULY 7, 2012
At 9:40 AM on July 7, 2012, urban farm activists re-entered the Gill Tract in Albany, CA to harvest crops planted during the 3-week occupation earlier this spring. The action came in response to UC and Albany City officials organizing an invite-only harvest party of the same crops. This date marks the first re-entry of urban farm activists on the land since UC Berkeley reasserted private control of Gill Tract through a police raid on May 14, 2012. …"  for the rest of the press release please visit: www.occupythefarm.org
KEEP IN TOUCH WITH THE OCCUPYTHEFARM!
Text "GILLTRACTFARM" to 41411 to join our action-alert text-blast.
More videos:

"Thank you from saving it from the Police invading it, so we can grow food for everyone." "I think so too…"
A  neighbor speaking.


35634