Elaine Brown: Justice for Alan Blueford & Announcing OO Liberate Everything Conference -7/15/2012 – Photos+Videos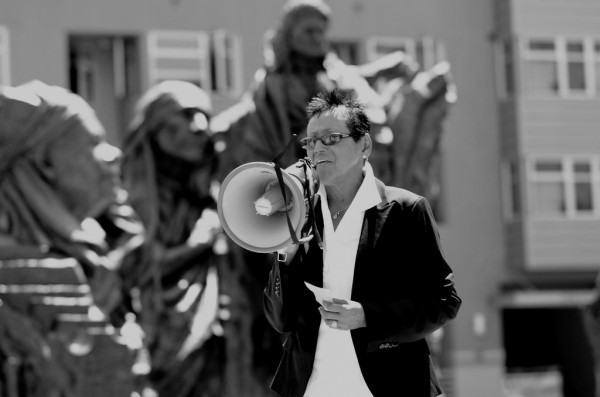 An excerpt from the article: "Elaine Brown, Former Chair of the Black Panthers, Speaks to Occupy Oakland and All Occupiers" by jpmassar
"Elaine Brown has been many things. Chair of the Black Panther Party from 1974 until 1977. Candidate for Oakland City Council.  Candidate for the nomination of the Green Party for President of he United States. Founder of various nonprofits. Advocate for radical prison reform and prison strike organizer.  
She has been a supporter and advocate for Occupy Oakland, a featured speaker at many of its events, and a participant in the December 12th Port Shutdown. In early 2012 she dressed down the Oakland City Council, its female and African American members in particular, for turning their backs on the principles that she and others fought for and which ultimate allowed them to be elected to their positions.
Yesterday, July 15th, she spoke to the Occupy Oakland General Assembly. After her talk, she said that she would not vote on proposals, because she did not consider herself a member of the assembly. She was immediately "shouted down" and by unanimous "consent" proclaimed a member of Occupy Oakland…"   please click here to read more…
Occupy Oakland Liberate Everything Conference Announcement, video.
.
A protest song before the General Assembly, by Scott.
36109