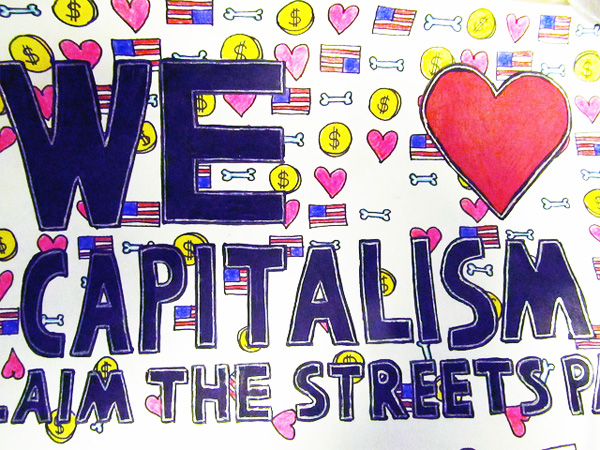 Come join our first annual We Love Capitalism Parade to show your respect for the status quo and love for capitalism, patriarchy, and law enforcement.
Starts at 12 noon at Oscar Grant Plaza (14th St. & Broadway, downtown Oakland),
or join at 1pm at 19th and Telegraph to march in the streets.
Play a life-sized Monocupoly game with foreclosed homes and/or smash the Occupy pinata!
Bring signs and banners that express your deep love for corporate America and consumerism.
Join one of the existing blocks:
* Bro-letariat (Patriarchy Bloc)
* Moral Citizen Bloc
* Bankers' Bloc
or start a new one (i.e. Shoppers Bloc, Tea Party Bloc, All Cops Are Heroes Bloc, Golfers' Bloc etc.).
It's time to demonstrate our deep love for the system!
23818