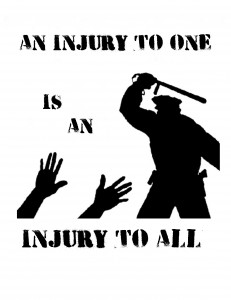 Last night, NYPD's raid on OWS was brutal.
We will have an emergency solidarity rally and  march after GA today in solidarity with our friends in OWS NY who have suffered brutality and repression at the hands of the state..
Let's take to the street in a show of love and solidarity! Invite everyone you know! An injury to one is an injury to all!
Rally 5PM, march 6PM, March 18, 2012
19th and Telegraph, Oakland, CA
24009