En la tarde del Domingo Enero 15, 2012 la Policia de la Ciudad de Oakland llego a la Plaza Oscar Grand (Frank Ogawa) con unos papeles en mano que contenia fotografias impresas. Las cuales fueron utilizadas para identificar miembros de la Oakland Occupy (OO). A un punto la policia trato de arrestar a uno de los miembros del OO. Pero al mismo tiempo otro miembro fue alertar a resto que estabamos participando en la Asamblea General del dia, al otro lado de la plaza. Alrededor de cincuenta OO miembros se acercaron a la policia y les cantaban, en son de protesta, de que se fueran a sus casas. La presencia de la policia eran como siete (7) patrullas y al menos diez (10) policias. Entre ellos incluia una mujer policia de raza blanca. Al final no hubieron arrestos, pero si la mala impresion de la Policia contra los protestantes del Occupy Oakland.

In the afternoon of Sunday January 15, 2012 Oakland Police arrived to the Oscar Grant (Frank Ogawa) Plaza and with photos printed on some papers was identifying and trying to arrest one of our members.
Attendees from the General Assembly, that was taking place on the other side of the plaza, interrupted their meeting and came to the bus stop on 14th avenue where the police was conducting these actions.
At the scene there were about fifty OO members, seven (7) police cars, and about ten (10) Police Officers, which included a white female officer.
Occupy Oakland members chanted phrases asking the police to go home, etc.At the end, the police left and didn't arrest anyone, allowing the General Assembly to continue with out any more incidents.For more details please see the photos and video linked below.
VIDEO:
PHOTOS: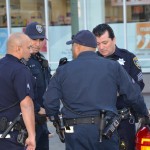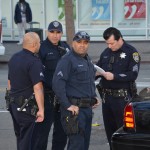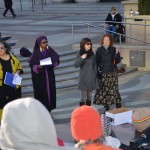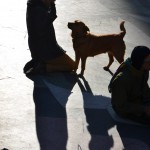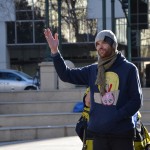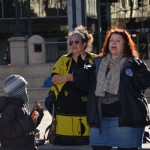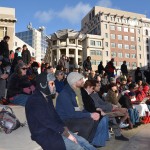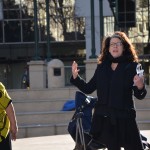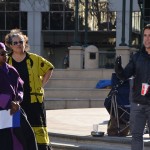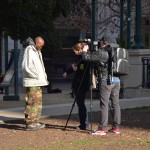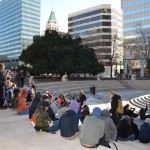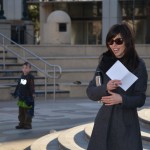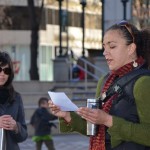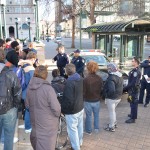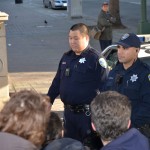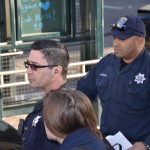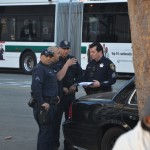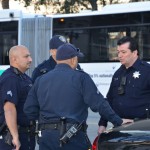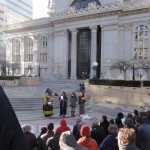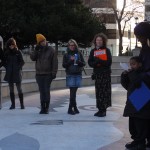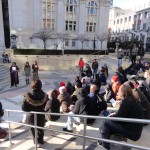 15989